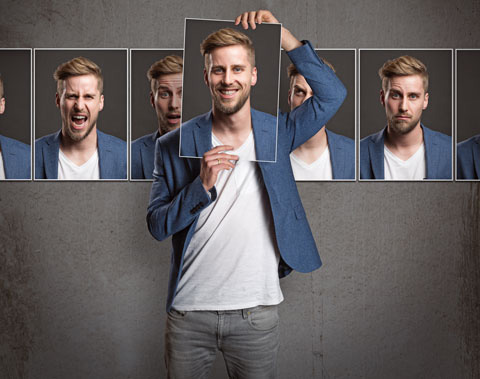 Detecting Deception
Comprehensive Online training-program, with…
Tutorial Sessions of total duration of around 2 hours
Evaluation Exercises with video-clips
'Certificate of Completion' after evaluation
A year-long subscription of the program, for practice and revision
Regular updates on the topic
Note: This program includes the variant "Reading Faces for Spotting Emotions"
Lie detection is not a job to be left to a machine! Researchers claim that average person is lied-to close to two hundred times a day. Majority of them are what we call 'white lies' – the ones we tell for social accommodation. But then there are lies that affect our choices and courses of action. And it is a failure to spot these lies that costs us both at personal and professional front.According to famous author DePaulo's study, People tell lie in one in ten interactions with their spouses and in one in three interactions with their romantic partners. Similarly, study by authors Argo, White and Dahl found that most people are significantly more likely to lie to coworkers than to others. That's what makes detecting deception so important.
Three ways in which people tell a lie are: by not telling truth, by not telling the whole truth, and by telling things other than the truth. However, there are also three basic ways in which lie detection is possible: by reading body-clues, facial clues and verbal clues. Socialigence course on "Detecting Deception" is a uniquely designed research-backed course that covers all these three clues in details and reinforces the learning through exercise-videos and tests.
So whether it is concealed contempt, masked disgust, duping delight, controlled fear, onset of sadness, hidden anger, hint of nervousness, recovered reluctance, toned-down disagreement or mellowed reconsideration; it is possible to see and hear through the lie. This 'social intelligence and emotional intelligence' applied to lie detection can increase effectiveness of counselors, teachers, managers, law-enforcement professionals and customers in accessing the truth – a truth that can help them choose apt responses and make better decisions.