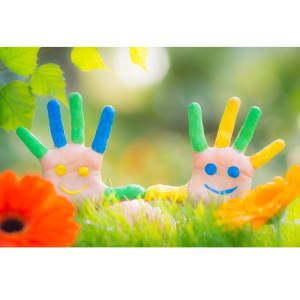 Delve into any human endeavor for its essential purpose and you will find that it always boils down to 'pursuit of happiness'. All the monies, designations, awards and rewards are eventually targeted at that one abstract emotion that manifests as a moment of serene bliss, exciting ecstasy, heartfelt laughter or a smile of fulfillment. Isn't it amazing? All tangibles are collected in pursuit of an intangible – one that can't be quantified by a formula, dissected by a discussion or measured by an instrument.
Moreover, there is another interesting & important aspect to it. Often it (happiness) is not just an end that we are chasing but also important means to equally important ends. Yup! Happiness begets many other positive and constructive effects and phenomena. This seemingly ephemeral feeling has so much to offer. Before we discuss this point in details, watch this video to get the gist of what we are discussing, why it is important, and how it is relevant in professional and personal context…
That's true! Often people's creativity and ability to perceive holistically is seen to be connected with coincidence, qualification, experience, and even with genes. But the fact is that it is connected also with people's emotional states. For years, a debate hasn't got settled that whether 'Happy people are productive people' or 'Productive people are happy people'! And when we talk about a concept like happiness, which is subjective, soft and even slightly poetic, its caliber to increase the abilities and effectiveness of people has always been questioned. However, the fact is that there is a merit, logic, and relevance in this point. Well, like for any behavior, the root of this point lies in neuroscience.
If we will look at our brain then we will find that every act of ours is driven by the chemicals secreting in our brain, and then result of every act further causes secretion of chemicals. These two things keep feeding into each other to decide how we feel, think and act in our life moment to moment. One of these important neurochemicals is a chemical called Dopamine. Dopamine is the chemical of desire, and when we are expecting a reward then Dopamine pathways get activated from their root in the deeper region of our brain called 'midbrain'.
Dopamine is very important in mental performance. And it is the dopamine level in our brain's intelligence center prefrontal cortex that decides how capable we are in holding a thought and staying engaged for long. Moreover, number of connections made per second in the brain, which is a prerequisite for creativity, depends on dopamine levels in brain. Now comes the clincher! Happy people are normally people with 'just the right' or you may call 'the optimum' level of dopamine in the brain, and that's how happiness has a strongly positive correlation with creativity and sustained engagement. Sounds great! Isn't it? Well, but to facilitate this connection and make it work, social & emotional intelligence is needed.
This 'emotional & social intelligence' is about one's understanding of the design and functioning of human brain, and how they shape our responses and choices. This coming together of neuroscience and psychology sets the base for developing emotional & social intelligence – the skill of managing self and connecting with others. Yes, this all-important skill of all intrapersonal & interpersonal skills can be learnt, practiced and mastered. However, it all begins with some important realizations like…"Happiness matters, even in professional matters".
Dr. Sandeep Atre
'Emotional & Social Intelligence' Expert
Founder – Socialigence
Note: Socialigence (www.socialigence.net) offers self-paced video-based online course on 'Social & Emotional Intelligence' with content that has relevance across the globe, and delivery specifically customized according to the work-scenarios in India.